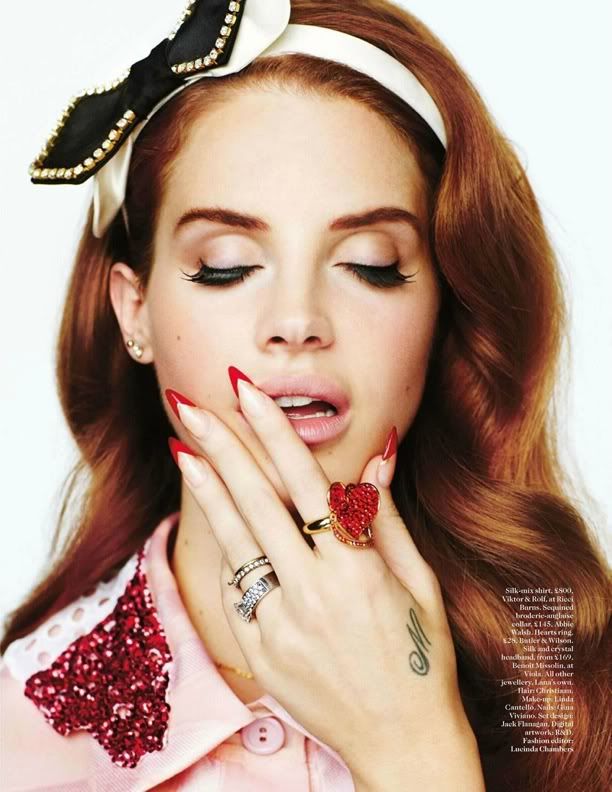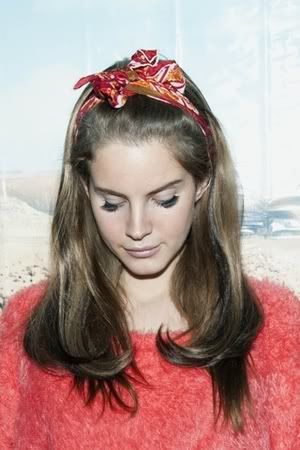 "Baby put on heart shaped sunglasses
Cause we're gonna take a ride
I'm not gonna listen to what the past says
I been waiting up all night"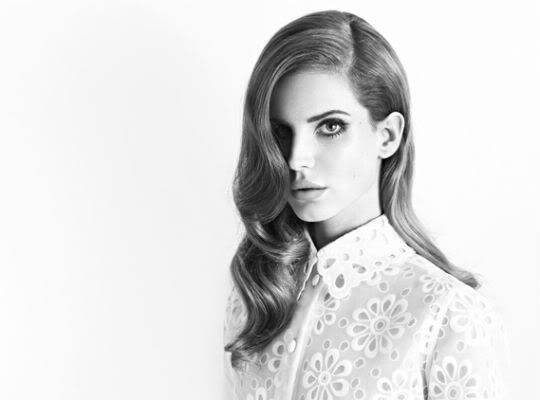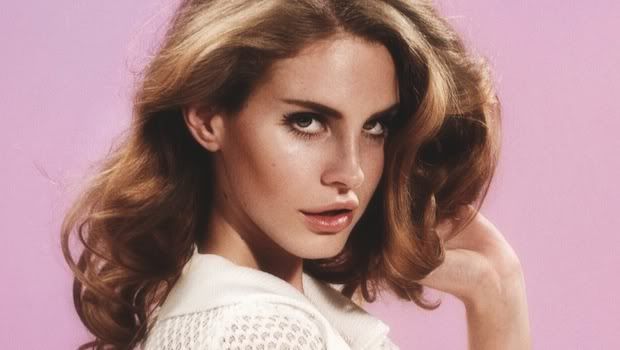 "Swinging in the backyard, pull up in your fast car
Whistling my name
Open up a beer
And you say get over here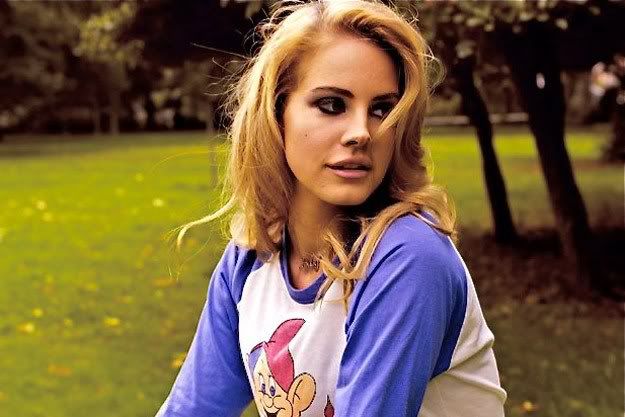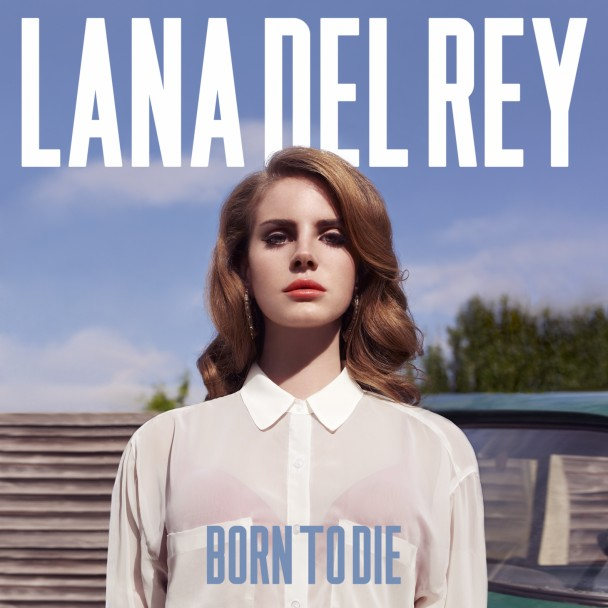 This album is my current obsession. I have a habit of getting pretty addicted to my new CD's for weeks after I buy them (Florence and the Machine had the pleasure of being my life's soundtrack for a few months), but Lana Del Rey's Born To Die is different, somehow.
Apart from the mesmerizing intrigue surrounding Lana Del Rey as a celebrity (her real name is Elizabeth Grant), it's the style and approach to her music that has really captured my imagination. I'm completely under her spell.
Before 'Video Games' had shaken up the airwaves into a sonic frenzy, Lana and her managers described her as sound as "gangster Nancy Sinatra", which at first seemed a little puzzling. The truth is, it actually makes a lot of sense for the Americana pin up, old-Hollywood inspired singer who gives her musical craft a contemporary spin, wears gold hoop earrings and the occasional gold tooth cap. She even raps a little bit in a few of her songs - you heard me!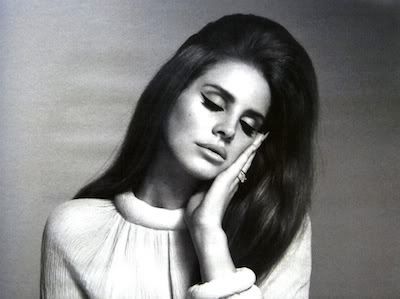 The way her soul-filled, playful voice dances and soars over haunting lyrics telling tales of heartache, nostalgia and a dark past, are accented and brought to life with hip hop beats and orchestral melodies. This unique sound defines Lana Del Rey as a truly talented artist, and more importantly, she is a force to be reckoned with.
When speaking about her career as a singer/songwriter, Elizabeth Grant explains that she has taken the approach of treating it like an art project. This is why she has created her own film clip for 'Video Games' using vintage footage, and it's also the reasoning behind the stage name, Lana Del Rey. The name itself was created with the combination of two influential icons; old Hollywood actress Lana Turner, and the Ford Del Rey. In addition to being a radio darling, she's also quickly become a favourite in the pages of fashion editorials, offering an exotic beauty and personal style that treads the line between New York and LA street style, with a dash of vintage florals, heart shaped sunglasses and big, beauty queen curls.
Lana cites an interesting mix of musical influences such as Frank Sinatra, Nirvana, Eminem and Allen Ginsberg. "The masters of every genre", she claims. I think this is very fitting, as she has instantly become the master of her own musical genre.
I can't wait to see what else is up her sheer-bloused sleeve!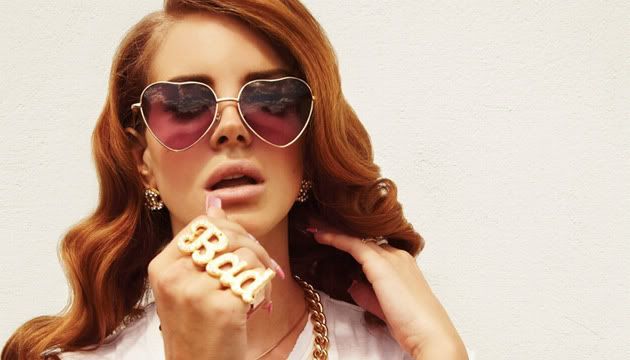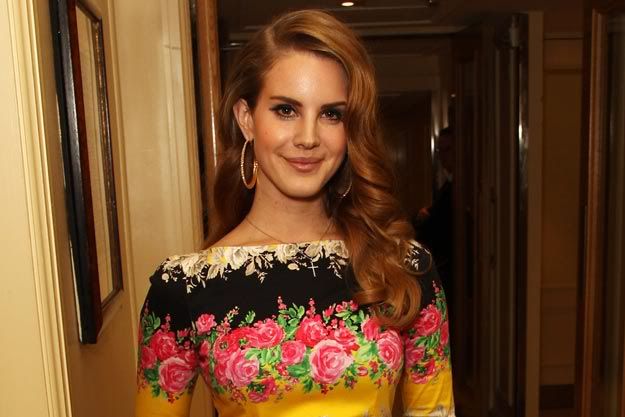 "Kiss me hard before you go
Summertime sadness
I just wanted you to know
That, baby, you the best
I got my red dress on tonight
Dancing in the dark in the pale moonlight
Done my hair up real big, beauty queen style
High heels off, I'm feelin' alive"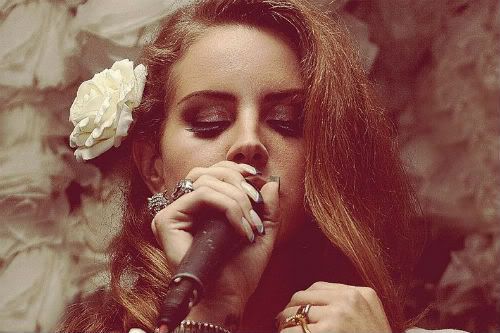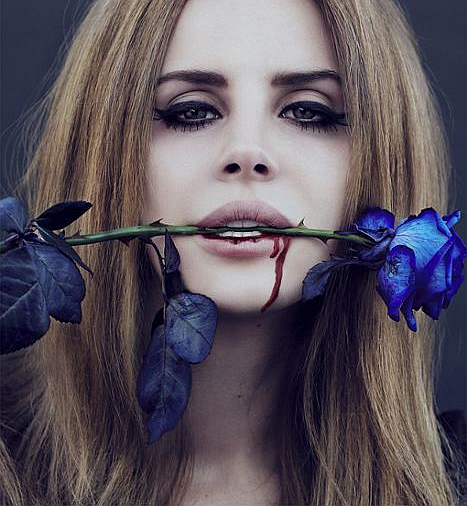 "I'm your national anthem
God, you're so handsome
Take me to the Hamptons
Bugatti Veyron
He loves to romance 'em
Reckless abandon
Holdin' me for ransom
Upper echelon"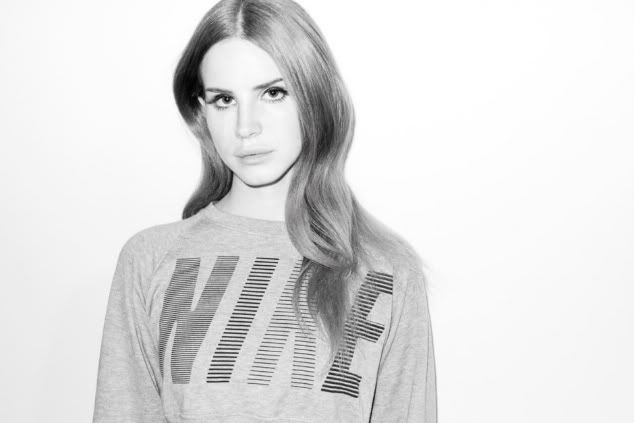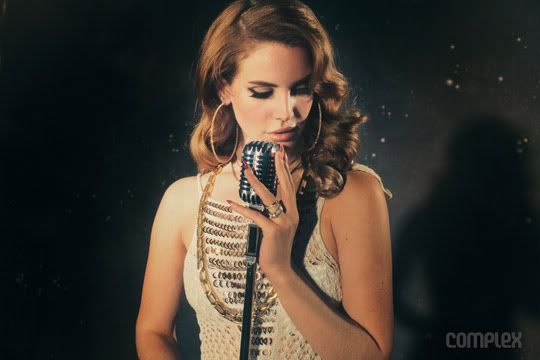 Images: whowhatwear.com, coolspotters.com, highsnobiety.com, superneonblog.wordpress.com, popcrush.com, stereogum.com, grimygoods.com, wantto12.blogspot.com, charliewarholblog.com, last.fm, billboard.com